Welcome to the "marketing tools" section of my website.
In order to successfully make the most of Social Media and Internet Marketing there are certain tools you need to help run your business.
A LOT of these I currently use myself, or have used in the past with my business, and come with my own recommendation and are highly recommended by other Internet Marketers and other people in Social Media too.
NOTE: SOME of these links are affiliate links, which means IF you decide to make a purchase of any of these items I will make a small commission per sale. This has NO affect on how much you pay, and if you want to learn more about how you can do the same by sharing these products and similar then please get in touch I will be happy to help you learn more.
Pagemodo enables small businesses to quickly design and publish a stunning business Facebook Page for free. A Pagemodo-powered Page dazzles and captivates Facebook visitors, turning them into fans and customers
My own product "Easy Twitter Guide" is an ultimate resource for people that want to learn HOW to use Twitter to build their community and look for leads. Twitter is POWERFUL in Social Media and once you know how to use it properly the earning potential is almost limitless.
In order to get on line in the first place you need a domain name, and Godaddy is highly recommended by me for all your domain servicing needs – extremely well priced and VERY easy to customise nameservers for web hosting elsewhere. they also offer a whole heap of other great web related stuff including hosting, emails and ssl. If you are starting out the first thing you need is a domain name so no need to look anywhere else!
Hootsuite is the ultimate Social Media Dashboard Manager – if you are looking for a platform that lets you manage multiple accounts on different social networks then this is the one for you! A web based application which means you can access it anywhere there is a computer, and has comprehensive, customisable "at a glance" layouts means you can really gear this up to stay on top of your social media activities. With analytics, reporting and its very own Hootsuite University this is a social media enthusiasts dream third part application!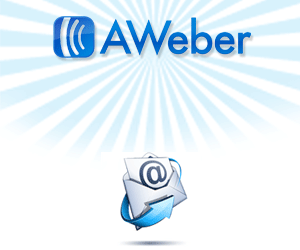 So your serious about building an online business or communicating with your customers via email? Then look no further than Aweber for all your email marketing  needs – highly customisable templates, you can build email sequences, broadcast messages and manage multiple lists for different campaigns. For anyone in internet marketing you need an auto responder and Aweber is the industry standard and VERY important piece of your online marketing tool box!
Once you've got a domain name and you know you want to put your business on the web, you need somewhere to host your website, aside from Godaddy I recommend and use Hostgator – their control panel is SO very easy to learn, navigate and use, that I wouldn't look anywhere else! Cost effective and with one of the best customer service teams I've ever encountered (even though US based and I am in London I have NO complaints about service or getting through to them) Packages to suit every level!
Tweetadder is an EXCELLENT piece of software that takes the hassle away from  a lot of tasks on Twitter that will allow you to focus your efforts  on more important tasks in building your community. This is NOT a replacement for real time Twitter engagement but an excellent tool to help manage productivity levels AND take the pain away from some necessary tasks to really transform your Twitter activities.
OptimizePress is a powerful WordPress theme that lets you create powerful looking sales pages, squeeze pages (so you can collect data in exchange for a free gift), membership sites, newsletters (infact I use OptimizePress to create my own Switched On Social newsletters) and the best bit is you need NO web / design skills to be able to produce these killer pages. With REALLY high conversion rates and highly recommended and used by some of the most respected people in Social Media and Internet Marketing I would seriously recommend this theme to anyone who is serious about taking their business to the next level online.